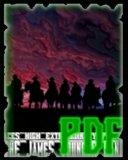 Extraordinary People - The James Younger Gang
A small freebie taster download. Hopefully one of many more to come.
Meet the James and Younger gang, a notorious gang of Outlaws that rained havock on seven states between 1868 and 1882. Learn of their violent lives, fight beside them or, if you dare, against them!
Read details of the firearms they used, learn the skills of a Bushwhacker, see what True Grit truly represents.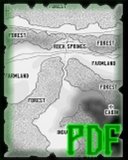 Rock Springs
Maps for my 'Black Book' scenario contribution to the BRP Adventures monograph, available as pdf.
BRP Adventures is available from the Chaosium website as a PDF and soon as a Printed Book.
See Published for more details of the BRP Adventures.